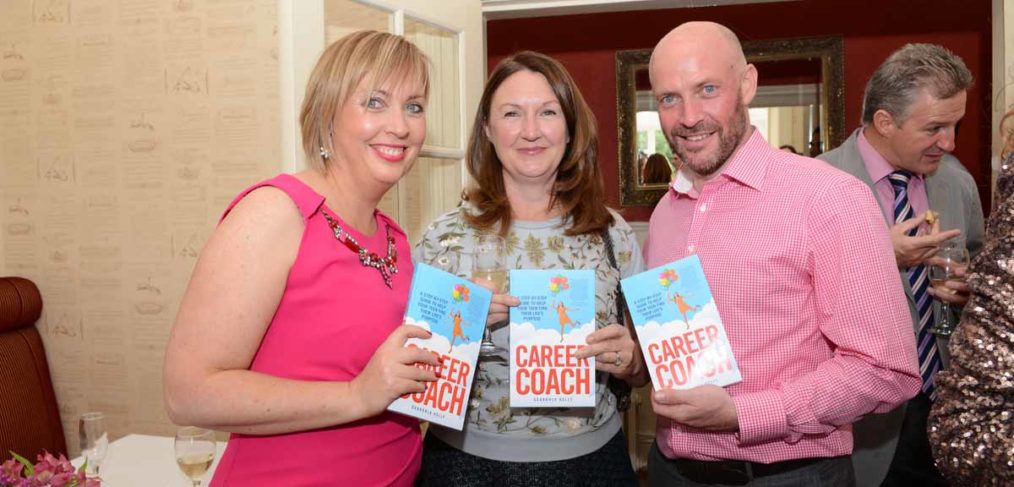 Are you postponing satisfaction by wishing for a better job? Here's what I noticed in the people who made successful career transitions.
A marketing specialist who became a florist. A fitter who gave up his trade to become a Hairdresser. An English major who traded poetry for making wine. A Commis Chef who replaced his kitchen knives for a gardening trowel. Those are a few stories of major career changes I interviewed in my book, Career Coach by Gill and Co. Each one had different beginnings. However, their stories reveal common threads.
Many of these men and women were spurred to discover what really matters to them and transform their work into a passion and masterful craft. No one jumped off a cliff. They reflected. They planned. They sought an apprenticeship or a mentor. They didn't blindly take a leap. Rather they pursued well-researched moves.
Here's what I noticed in the people who made successful career transitions:
They were true to themselves. In order to be true to themselves, they experimented. They took part time jobs in the field they were interested in. One worked in a plant shop for three years before doing an apprenticeship in Horticulture. In that way, he tested the waters and confirmed within himself his desire to become a landscape gardener. They all conducted research. They all listened to their inner selves and watched their interactions with the outside world while sampling their field of interest. In doing so, they stayed true to their interests, values, strengths and needs.
They had courage. They stepped out of their comfort zone. They did not postpone but rather embraced change. They were willing to start from scratch in a Hairdressers, Winery, Botanic Gardens, or company and learn their craft. They didn't expect mastery at the start. They were willing to take risks and that is where the learning lies. They said "yes" to opportunities for growth. Some went abroad for an internship in the Wineries of Australia, others entered into competitions in Chelsea that allowed them stretch and grow. None of them stayed on the couch in the comfort of their living rooms.
They went will their flow. They remained in their element. These people were immersed in their flow. As Ken Robinson says flow is " the place where the things that you love and are good at come together" These people had the passion. They followed their natural talents. They had the hunger and the drive. They knew that there was a need for their product, talent or service. For some their flow was in making money. For others their flow was in baking. For others it was in medical innovation.
They did what matters to them. These people who made successful transitions all followed their needs. Some of them wanted the freedom and autonomy to be entrepreneurs. Others wanted the recognition and achievement associated with winning world competitions or being recognised as the UK's best wine retailers. Others followed their need to be creative and to create a family business that met their sense of belonging. When they stayed true to their highest needs the career destiny and transition fell into place. Others were interested in the needs of the world. That might have been health and safety, cutting edge technology, medical interventions or creating a unique customer service.
So often, these people when starting out sought a mentor or learned from a role model. They sought feedback for areas that they could improve and grow. Ken Blanchard said," Feedback is the breakfast of champions". By modelling themselves on the masters they learned from their mind sets, habits and skills. They weren't afraid of criticism. They weren't afraid of getting it wrong. This allowed them up their game and play at a higher league.
Are you postponing life by waiting on a better future? Are you postponing satisfaction by wishing for a better job? Are you postponing getting advice by looking for the perfect mentor? Are you postponing stepping out by seeking the perfect opportunity?
If so, then consider taking action. Consider doing research. Consider using career coaching as a key to unlock your potentiality.
Dearbhla.