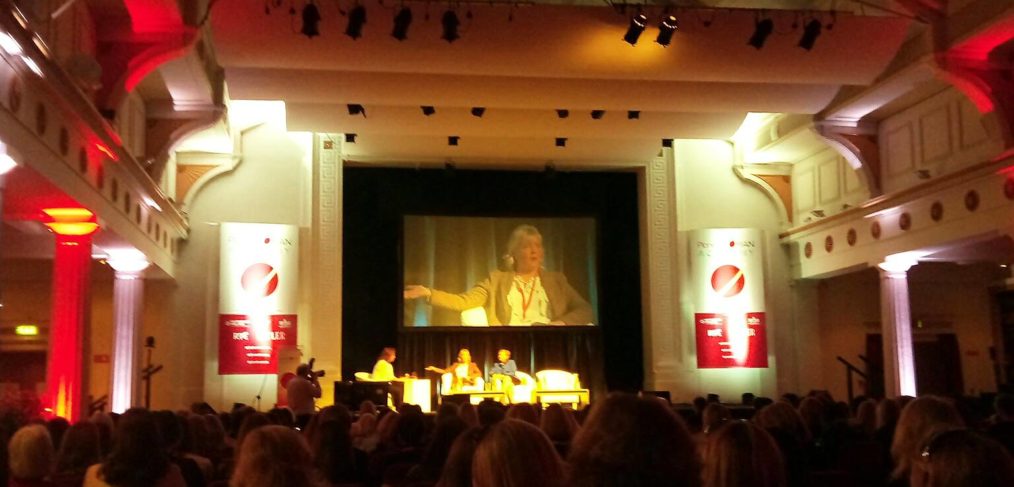 Sky Rocket To Success via Planet Woman Academy – The Career Coach, Dearbhla Kelly
Expand on behalf of other women" — that was the call from Dearbhail McDonald, Group Business Editor at Independent News & Media, to the audience at Planet Woman Academy. Ireland's female leadership conference, now in its fifth year, took place at the RDS on 24 March. It was an inspirational day of stories from successful women in the fields of business, entrepreneurship, medicine, entertainment and publishing.
Dearbhail told us that we need to achieve the magic ratio of 33% female representation in politics. Indeed the entire day was a giant cry out to women to believe in themselves more.
Throughout the conference the inspiring speakers shared stories of jumping in at the deep end, not hesitating and constantly seeking help.
These were my main takeaways from the day:
Norah Casey, broadcaster and publisher with RTE and Newstalk and Chairwoman of Harmonia, encouraged us to go back to our minds, use our own plasticity of the brain, look to a great future and set our destination carefully. She encouraged us all to realise that we have the ability to rewire our brain since "10% of success is what I learn and 90% is what I do about it."
During the day Lucy Gaffney, Chairperson, Communicorp, talked about the value of having a champion and people who believe in you. Julie Sinnamon, CEO, Enterprise Ireland, spoke of the value of mentors and sponsors. She described mentors as the people who talk to you and push you along while sponsors or advocates talk about you and promote you.
Louise Phelan, Vice President of Global Operations EMEA, PayPal, told us all to "always look for feedback and to see feedback as a gift." This was echoed by Orla Coughlan, Global HR Leader, who emphasised the value of asking the right question.
The male speakers called on women to be more confident in the workplace, and to hold back less and lean in more. Richard Bradley, Pharmacy Director of Boots UK, spoke of the importance of relationships: the quality of relationships and building relationships. Richard spoke of the value of emotional intelligence within relationships and helping others reach the potential within themselves.
Caroline Collins, Group Head of Communications & Engagement, Irish Life, talked about figuring out the right fit for you. It seemed that many speakers may have started in one role and diverged into another. Tánaiste Frances Fitzgerald TD started as a social worker and then entered politics. Mary Byrne left the tills of Tesco to compete and win X Factor. Many of the speakers discovered their right fit through a system of trial and error. Within that strand of discussion there was an emphasis on playing to your unique strengths.
There were themes of courage, passion and bouncebackability that permeated the whole day. We heard from opera singer Celine Byrne who failed her singing exam in DIT, suffered from depression, had two children while at college and went on to win the Maria Callas Grand Prix. She said, "My business is to work hard and music is my passion." Rhona Mahony, Master of the National Maternity Hospital, talked of courage and of how our fear of failure holds us back. She said that the measure of our success will be about how we deal with adversity.
Finally, the day rounded off with pitches, which ranged from Caroline Murphy in Cork who has a business with 3,000 free-range hens to a 16-year-old girl from Bundoran in Donegal who pitched for mentorship for her genderless clothes business. The energy of those making pitches was electric. The hens won out in the end! Looks like golden eggs are on their way to Caroline Murphy!
I exited Planet Woman Academy feeling excited, and with a sense of greater power and determination. I am looking forward to seeing how the insights shared on the day further empower women in Ireland to shoot for the stars.