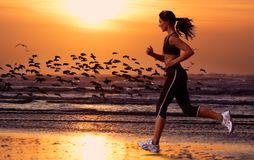 In the flurry of excitement after the Leaving Cert and A level results, practical and emotional considerations for your teen such as accommodation, costs, mental health, independence, personal responsibility are of course critical. Nevertheless, it is as important to take time to discuss with your teen their motivation for choosing the course that they have chosen. Here are 4 ways that your son or daughter can clarify their expectations before taking the next step!
1. In relation to CAO choices or UCAS choices, ask your teen about what they think awaits them when they finish their degree/course. A mum of A level twins told me that her boys were looking at auditing. They were attracted to the high salary of an auditor. She asked them what they knew about the day-to-day reality of the job and the emphasis on mathematics and problem-solving. The boys had only thought about the salary. While it's okay to follow the money and the trends, it's important to have the passion, interest, curiosity and strengths for the field in question.
2. Examine the content of the courses with your teen and see if they still appeal to them. In addition, look at graduate destinations. Where do these graduates end up working? Ask your teen, 'could you imagine yourself working there?'
If your teen is not sure, encourage them to pick a general first year entry course; in other words, to sample all subjects in Year 1 and then specialise in Year 2. There are many common entry courses to engineering, science and arts and so on. This takes the pressure off to decide on a particular specialism. If your teen is not ready to take the next step, then consider deferring their entry through the right channels.
3. One of the myths floating around is that a degree gets you a job. This is not the case. It is a help. It's the person you become that matters. It's important that your teen develops life skills and maturity. Encourage your teen to work on their own development and employability.
They can do this by showing up and saying 'yes' to activities that promote growth. For example, I have worked with college students who developed themselves through debating societies, by taking on roles in student unions, by being class reps or joining various clubs. Extra-curricular activities and part-time jobs can really help teens build life skills such as teamwork, communication, leadership, problem-solving, critical thinking and so on.
4. Another myth that floats around campuses is that grades are all that matter.
I have worked with unemployed graduates with first class honours degrees. They were experts in their fields of astrophysics, engineering and maths, however, they didn't engage with the Careers Services at college and they were unable to articulate their skills or sell themselves during the job search process. Chat with your teen about the importance of:
 Work Placement
 Networking
 Employers
 Internships
 Summer Vac (summer work placements)
 Erasmus Year (year in a European college)
Employers see these things as a reflection of maturity, courage and independence.
All in all, student advisors tell me that having clear expectations of what lies ahead is key to success in higher or further education. Informed clarity avoids disappointment and drop out. It allows your son or daughter maximize their chosen path and increase their future employ-ability.