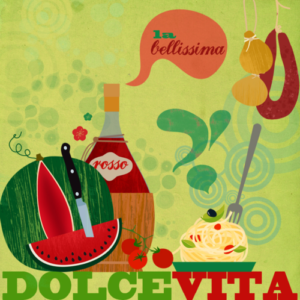 From Engineering to Engineering Taste – The Procrastibaker
It can be done because it has been done
The people, events and situations outlined below are real.
The Person: Aoife's career path got off to a wobbly start as she got her third choice in CAO, Engineering in Trinity. Her first and second choices were Psychology. After a few months of feeling no desire for Engineering she dropped out of college.
The Dream: She had to examine her heart's desire. Aoife realised that she had fallen deliriously in love. She was consumed by her love morning, noon and night. The sight, sense and taste of her love filled her up. Aoife had fallen in love with…..food.
The Road: She dropped out of Trinity and headed off to Florence to study in a Cordon Bleu cookery school and study Italian. Her passion carried her through the language barrier to make pasta, pizza, sushi.
Upon her return to Ireland continued. Aoife took a leap and created her own brand 'Sweet Inspirations'. Everyone thought she was crazy to give up Trinity and Engineering for the seduction of food.
The Outcome: Her recent creation of chocolate brownies was featured on the Facebook account of the Paleo recipe world, which, has 63,000 viewers. These brownies have elevated her status in the food blogger kingdom and prompted a great reaction. This positive feedback has given her great joy.
When we met, she had to deal with the challenges of applying herself to her daily studies in Italian and Psychology in UCD. Avoidance of studies and getting distracted by food has earned her the nickname, "The Procastibaker". Her waking and sleeping thoughts still centre on engineering great taste.
During our sessions we brainstormed ways in which she could she could marry Psychology, Italian and Food together into a meaningful career.
Joining the dots going forward between her degree and her future was the key to unlocking her motivation to get out of the kitchen and into the lecture halls. Aoife has since graduated and is now living and working 'la dolce vita' in Italy.
Her blog of featured cookery is on www.eatwelltravelfar.weebly.com .
She markets herself on Facebook :https://www.facebook.com/eatwelltravelfarloveoften
Instagram: http://instagram.com/eatwelltravelfarloveoften
Twitter: @EAT_WELL_TRAVEL
Pinterest: http://www.pinterest.com/eattravel/