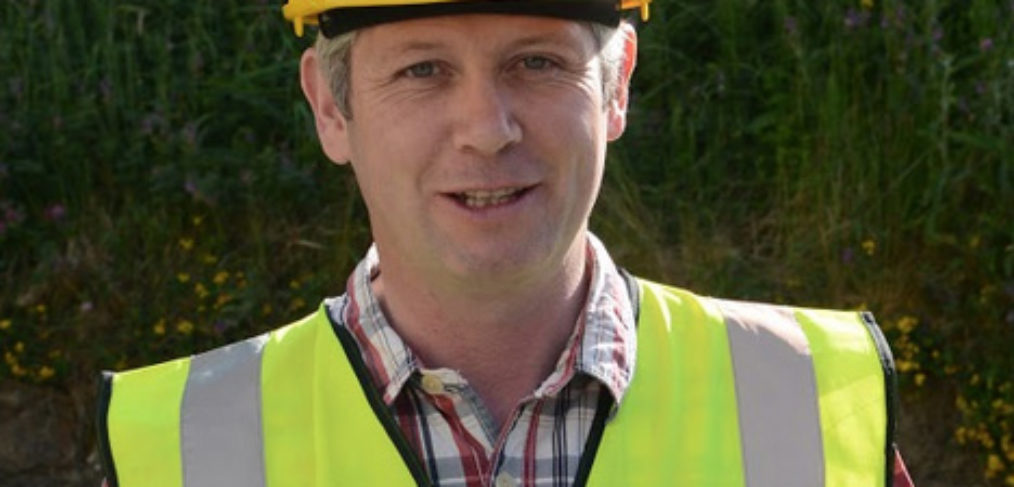 From a Plumber to General Service Supervisor in Monaghan County Council, Colm Lynch, tells us how he progressed his Career!
Colm Lynch is General Service Supervisor in Monaghan County Council. Colm began his career by doing an apprenticeship in Cork Institute of Technology through the Education and Training Board. He says, "I loved my apprenticeship and unlike at school, the learning was second nature to me."
Colm entered Monaghan Co. Council as a plumber and progressed through the organisation. He is a very well-rounded person and gleaned a lot of his skills from outside agencies.  He cites these organisations as great vehicles of growth and inspiration.
"I have had so many inspirations. My first inspiration was the Scouts. As a teenager, I thrived on being given a task in a group, for example setting up a campsite. My second source of inspiration was the Civil Defence. I gained a lot of knowledge there, such as emergency exercise planning, which I apply to my working life today. More importantly, I made good friends in the Scouts and Civil Defence. One of my highlights in the Civil Defence was when I walked shoulder to shoulder with Arnold Schwarzenegger onto the pitch at Croke Park for the Special Olympics in 1992. I got to meet Andrea Corr and Bono there too".
"My third source of inspiration was my involvement in Mountain Rescue. As a second officer, I learned to coordinate rescue operations. I developed planning skills and learned techniques to rescue people from ravines and cliffs. Now I bring all these practical skills to my work, life and hobby (canoeing). They have really boosted my confidence.
Today Colm is motivated by meeting and addressing problems related to water and electricity in Monaghan and in the implementation of health and safety processes that can save lives.
To find out more about Colm, read his interview in Career Coach – a step-by-step guide to help your teen find their life's purpose by Dearbhla Kelly, published by Gill and Co and available in all leading bookshops and on Amazon. It highlights examples of people who chose the non-academic route as well as those who took the academic route and achieved great success.